JOIN US FOR OUR 4th ANNUAL LOCK-IN!
September 21st / 9:00 am to 9:00 pm - LOCK-IN
September 22nd / 12:30 pm to 2:30 FAFSA Parent & Scholar Workshop
---


(Please note the times for each group below)
Middle School, 9th and 10th Grade - 9 AM to 1PM
11th Grade - 9 AM to 5 PM
12th Grade - 9 AM to 9 PM 
Adult Scholars - 9 to 12 PM*
Parent Workshop  - 9 AM to 12 PM
JOINT SESSION IS FROM 9 AM TO 10 AM  - BREAKOUT SESSIONS FOLLOW
---
To ease registration, please register with KidCheck using the following link:
https://go.kidcheck.com/webforms/eventregistration.aspx?eventid=17482&valid=7228352c63a595de9f77d32037c3e350&customerid=8983
---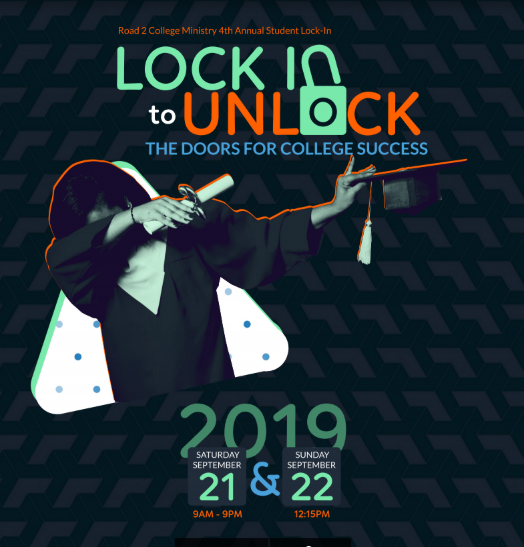 ---
---
SATURDAY, SEPTEMBER 21, 2019
Middle School to Adult learner tracks
College Application fees paid
College Essay, Hands on Work Sessions
Parent Workshop
Academic Resume's & Activity Sheets Work Sessions
Counselor Packets Completed
SAT Prep Study Group
Adults and College Grad Work Session
Practice High School Entrance Exam 
Speakers
Breakout Sessions  
*Continental breakfast, lunch and dinner will be served
SUNDAY, SEPTEMBER 22, 2019
FAFSA Workshop in prepration for FAFSA Day - October 1st.  Parents/Guardians and Scholars are asked to attend.
What Students Will Need:
Fully Charged Laptops and Cellphones
Your Social Security Number (If applying to colleges)
List of activities, classes, and extracurricular activity
Seniors should bring a 2-3 inch 3 ring binder to start their College Notebook!
Questions:  Call 301-333-0500